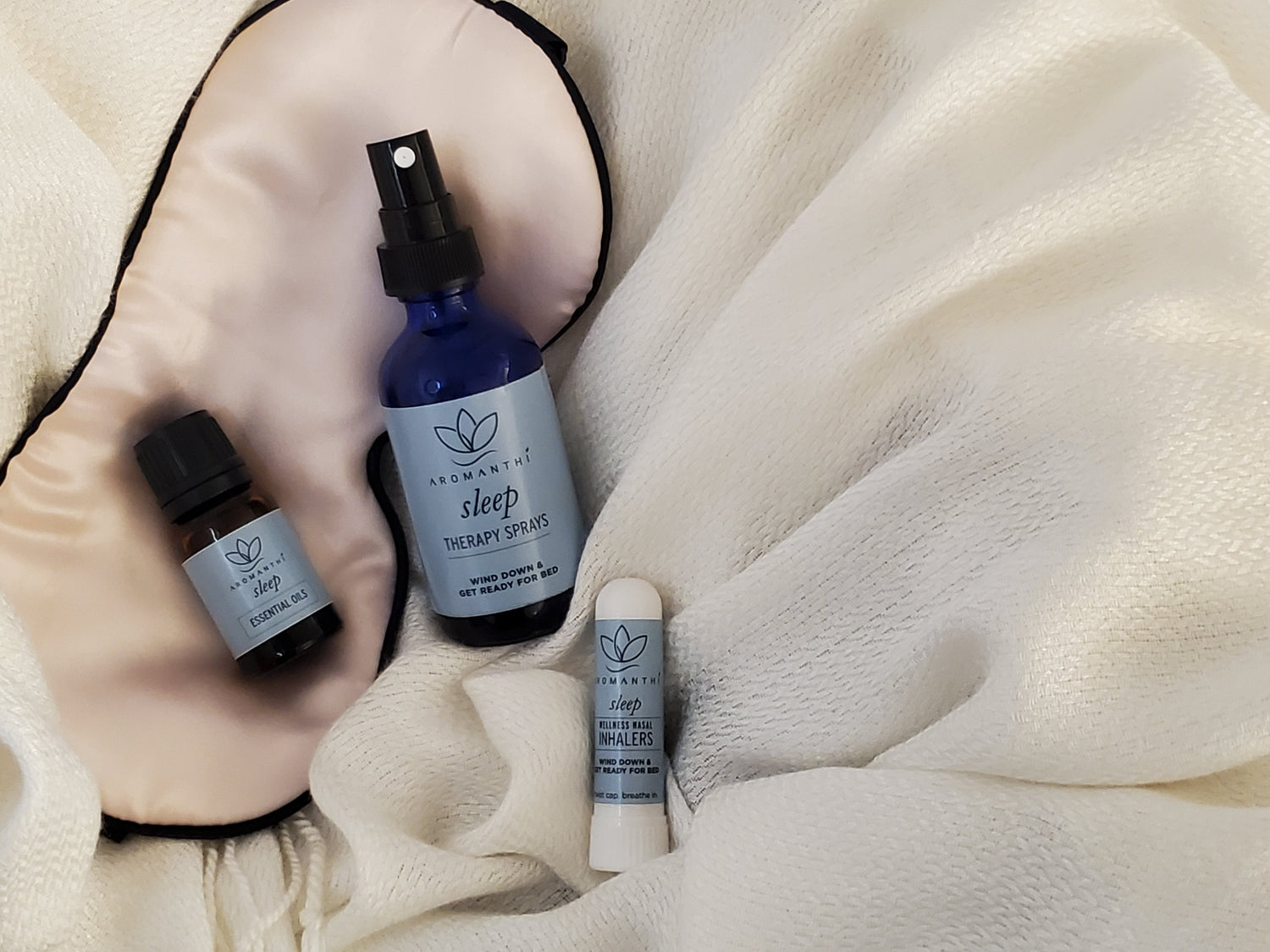 Self-Care Bundles
Choose from a variety of self-care bundles that feature healthy skin, sleep aid, physical, emotional, daily wellness collections. Prices range from $75-$125
View Bundles
All Products Are Handmade
Our Values
Transparency

As a brand Aromanthi follows total transparency with what's in our products.  Each formula is made with simple 100% organic, natural ingredients to ensure you feel comfortable with what you're using to take care of your mind, body, and soul. 
Ethics & Sustainability

The founder's professional background is in art therapy and aromatics, which involves extensive training in ethical standards. Safety & environmental consciousness is the backbone of this brand. All packaging is made with recyclable materials, no product is tested on animals, and each ingredient is plant based & chemical free.
Total-Body Health & Well-Being

Each product begins with a therapeutic intention to heal. Each intention is supported by the psycho-social method - taking unique aspects of your life into account. 
"Each formula is carefully crafted using active natural ingredients to rejuvenate our mind & body, following ancient Mediterranean elements."